E-Safety advice for Parents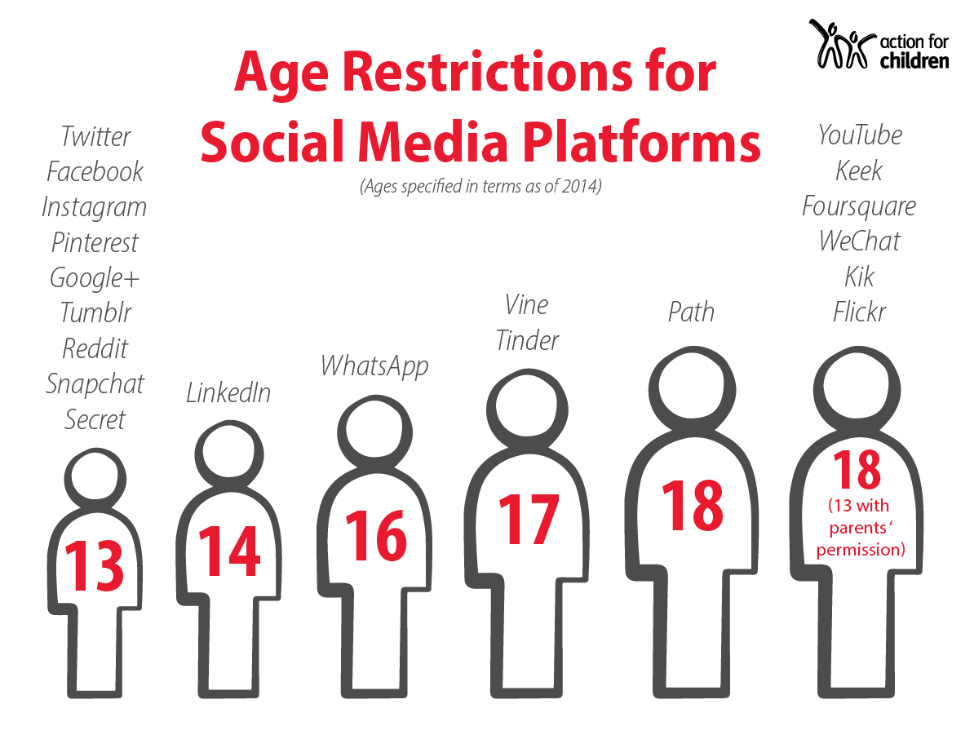 At St James's Primary School we recognise how amazing the Internet is. It can open up a whole new world of learning and possibilities for our children. However, with so many fast paced changes it can be so difficult to keep up and ensure that our children are safe online.
There are many sites that give excellent advice to parents on the steps you can take to protect your child so we have compiled a list to help you.
Social Media/Networking
Social networking sites are a huge favourite with children, allowing them to stay in touch with friends, meet people with similar interests, and share photos and videos. As a parent, there's plenty you can do to ensure your children's experience is both safe and fun.
This link offers excellent advice for parents: http://www.internetmatters.org/technologies/social-networking.html
Age Limits
Most social media sites such as Facebook, Instagram, YouTube,Twitter, Tumblr, Ask.fm and Snapchat have a lower age limit of 13, this means that no-one under the age of 13 must use these websites.
Sites aimed at younger children, like Club Penguin and Moshi Monsters, also have a social networking element and should be checked before your child uses them.
Mobile Apps
Many Children have their own personal Mobile Phone from a young age. While it can be reassuring for parents that children can be contacted easily, children need to be aware of the many issues that can arise from inappropriate use.
Chatting with strangers
Meeting and chatting with strangers online poses risks to young people who might be vulnerable to grooming and online (and offline) forms of sexual abuse.
Sending inappropriate content
With the physical barrier of a screen, some people feel more empowered to pressurise others into sending messages, often of a sexual or derogatory nature.
Sharing a location
Many apps share the user's location. This can put children at risk from others who actively seek out children with the intention of meeting in the real world. Sharing a location can also raise concerns with identity theft and privacy.
Sharing information
Many apps work on the basis of identity or phone number information. In many cases apps don't always let you know that this information is being used, meaning children could be sharing personal information. As well as on the social networks themselves, privacy and security settings are available on most devices.
Cyberbullying
Smartphones allow people to take photos and share them instantly on their social networks or post information about someone online in seconds. Sometimes this can mean young people are even more vulnerable to episodes of cyberbullying.
Explicit content
Although most apps now go through a process of classification and are rated based the type of content they contain, all apps are available to download by anyone who has a password to the app store.
This may expose children to explicit content, sometimes without their parents knowing. Some of this content can be illegal or simply inappropriate for children as it's meant for adults.
Spending money
Apps can cost money to buy from the app store - and some of them can be very expensive.
Some of the 'free' apps make their money in different ways, by encouraging you to spend money when using the app. This can mean that bills quickly build up without you even realising it.
Hiding content
Some apps have been created with the specific purpose of allowing the user to hide content within them. These decoy apps can protect personal information from strangers but also allow people to hide content they don't want anyone else to see.
For a wider range of information regarding this subject the links below provide excellent information:
http://www.childnet.com/parents-and-carers
https://www.nspcc.org.uk/preventing-abuse/keeping-children-safe/online-safety
https://www.thinkuknow.co.uk/parents
http://www.internetmatters.org/technologies/apps.html
http://www.vodafone.com/content/digital-parenting
Online Gaming
Online gaming means you can play in real time with people across the world through a PC, games console, tablet or smartphone connected to the internet. Games can offer children a world of adventure to immerse themselves in but it's important to understand how children can stay safe and what games are appropriate for their age.
For a wider range of information regarding this subject please click on the links below:
https://www.thinkuknow.co.uk/parents/Concerned-about-your-child/Online-contact-and-staying-safe/
https://www.nspcc.org.uk/preventing-abuse/keeping-children-safe/online-safety
St James's Primary School, 17 Kings Walk, Newtownabbey, Co. Antrim BT37 0AS T: 02890866201 E: info@stjamesps.newtownabbey.ni.sch.uk

WEBSITE BY: SCHOOLWEBDESIGN.NET | Login